Estimated Time Remaining:
Download $10.49
+ Stream for Life
On Sale! -
You Save 30%
Stream for Life $5.59
Stream only
On Sale! -
You Save 30%
Rental $2.79
Stream for 2 Days
On Sale! -
You Save 30%
Candida Royalle's One Size Fits All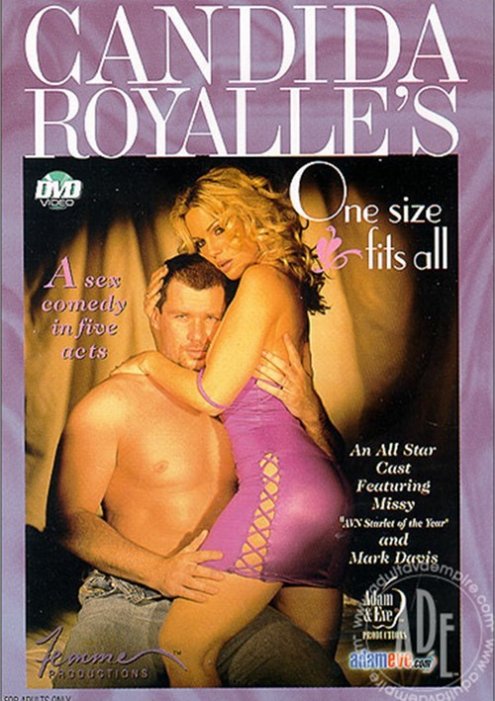 A Sex Comedy In Five Acts
Our tale begins in a vintage clothing shop where a strangely seductive dress shows up for sale and leads us on a journey of sizzling sexual intrigue. Unaware of how this dress has played a role in each of their lives, a group of friends recounts in hilarious detail their own adventure while wearing this provocative playsuit! Missy describes her explosive encounter with a charming cad... Shanna McCullough reveals her searing seduction of an uptight beau... and Gina Rome confesses her dressing tryst with a randy salesman! Nina Hartley unravels her racy run-in with Missy's deceptive cad, and Melissa Hill's casting couch audition with a hunky hopeful is both funny and stirring! With lots of unexpected twists and turns in Candida Royalle's most sensually explicit movie yet, ONE SIZE FITS ALL proves that sex and humor are a wantonly winning combination!
More Like Candida Royalle's One Size Fits All